Offshore and marine projects
KAMI is a contract manufacturer of everything from components to complete offshore and marine projects
KAMI can produce according to your specifications and drawings, or we can be involved in the entire process and manage the complete project. You decide how much we should be involved!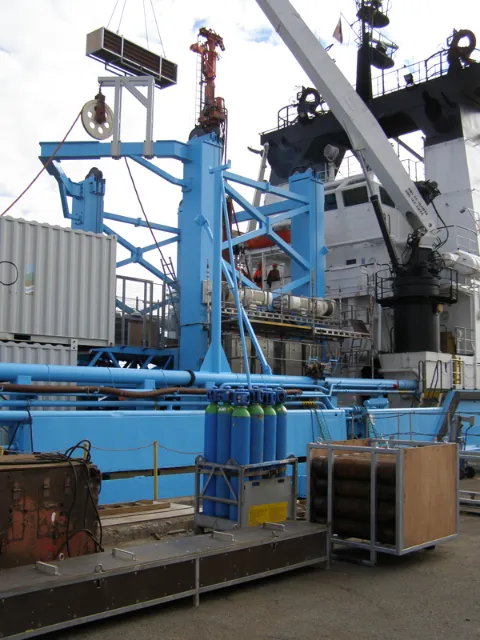 Our production departments produce both black steel and stainless steel and aluminum, and we have a separate department for stainless and aluminum. If you want to see which sub-processes we can deliver, you can find more info about them here.
We ensure quality through our DS/EN ISO 9001:2015 quality management system, and in addition, KAMI is certified to perform offshore welding according to the EN ISO 3834-2 standard.
Complete project with engineering and production/installation
If you want us to be involved in your entire project, we're ready for it!
We have delivered many exciting and varied projects for the offshore and maritime industries. The projects are characterized by the fact that we have delivered both engineering and manufacturing.
On the engineering side, we do design work and calculations / FEM, among other things. We can be involved in a concept phase and take care of the development, or we can design and work from your proposal/specifications. If desired, our design and production departments can work closely together on a project to ensure it is optimal and cost-optimized.
We constantly focus on cost out to ensure you get the best solution in terms of price, quality and lead time, and we can be involved from A-Z, from engineering to final installation if you wish.
If you want to see pictures and read more about some of the projects we have delivered to the offshore and marine industry, you can find it here.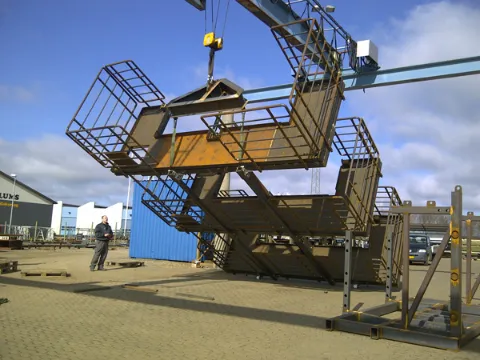 If you only want us to participate in the engineering or production part, we're ready for that. You can easily have the design and production done elsewhere – or have it produced according to your drawings – we help wherever you want! If you want to know specifically about what we offer in engineering, you can find more info here, and more info about our metal processes here.
We work with the classification societies and have good references in the offshore and marine industry
KAMI has strong references within the offshore and marine industry on both the Danish and Norwegian continental shelf, and all contact with external parties can be handled by KAMI.
We cooperate with classification societies when required and are used to working with classification societies, including DNV GL, both in design and manufacturing. We are familiar with design and manufacturing according to DNV standards 2.7-1 and DNV 2.7-3. In addition to these, we work according to Norsok standards, so we know what is required in terms of quality.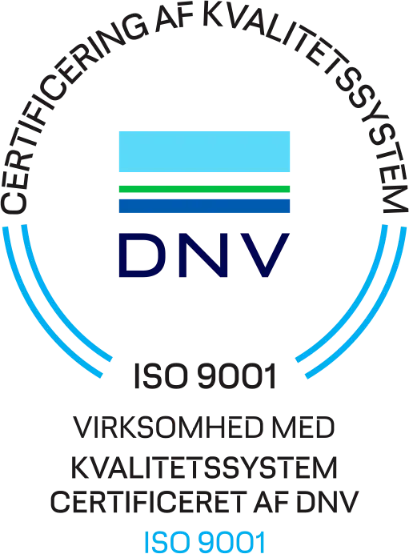 Traceability / traceability in-house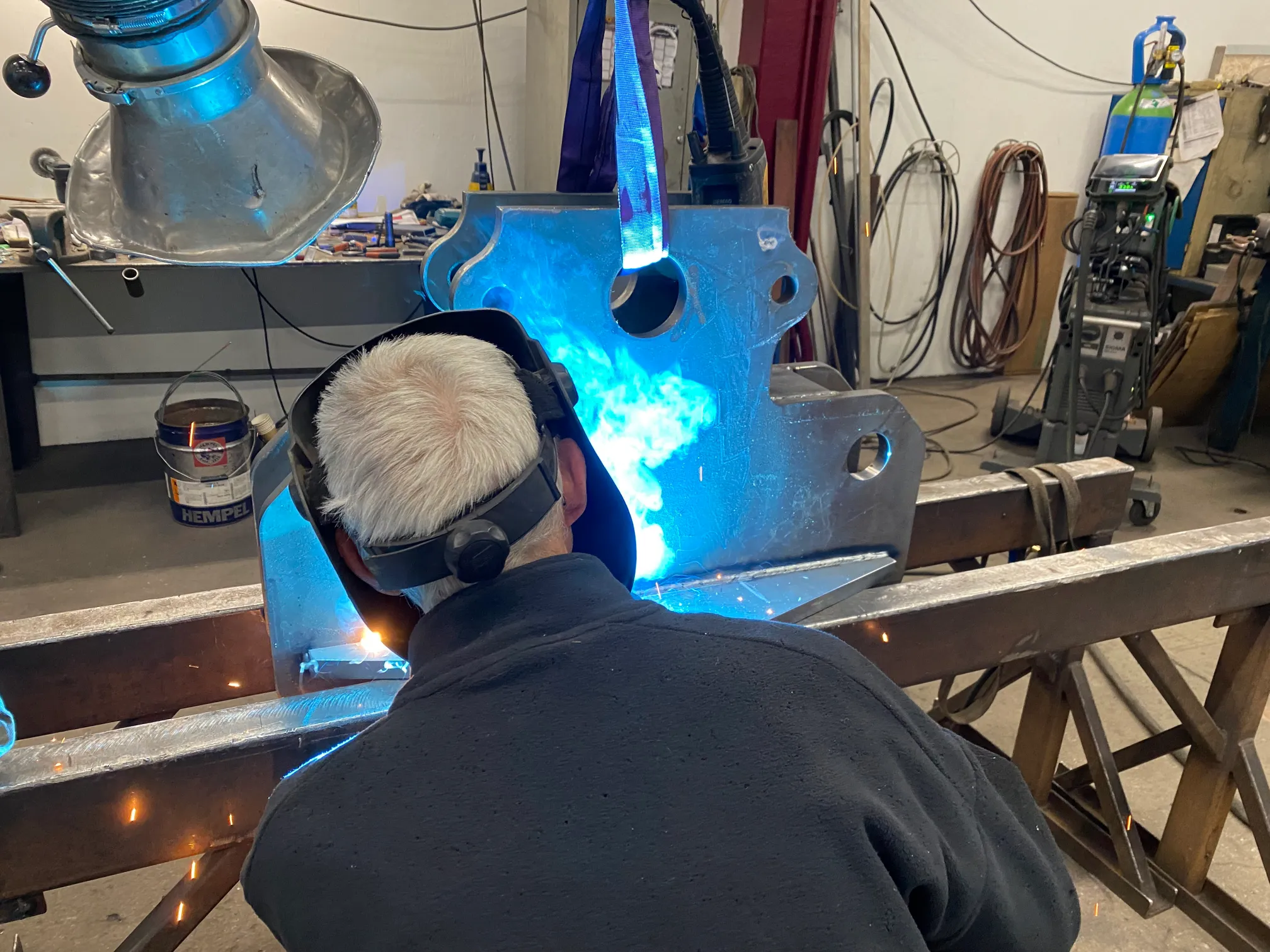 We do our own cutting and can therefore handle traceability / traceability in-house. Welding is done according to WPS / WPQR and we can prepare Welders Log. Inspection and monitoring, including NDT, is also available.
Gallery
See some of our images
Full documentation package
KAMI has its own welding coordinator and we can prepare the MRB (Manufacturing Record Book) so you receive the full documentation package after production. If you as a customer want to ensure that the responsibility is placed 100%, we can take care of everything related to the delivery – design, approval and manufacturing – so the documentation / MRB can also include the Design Verification Report, approved by the class.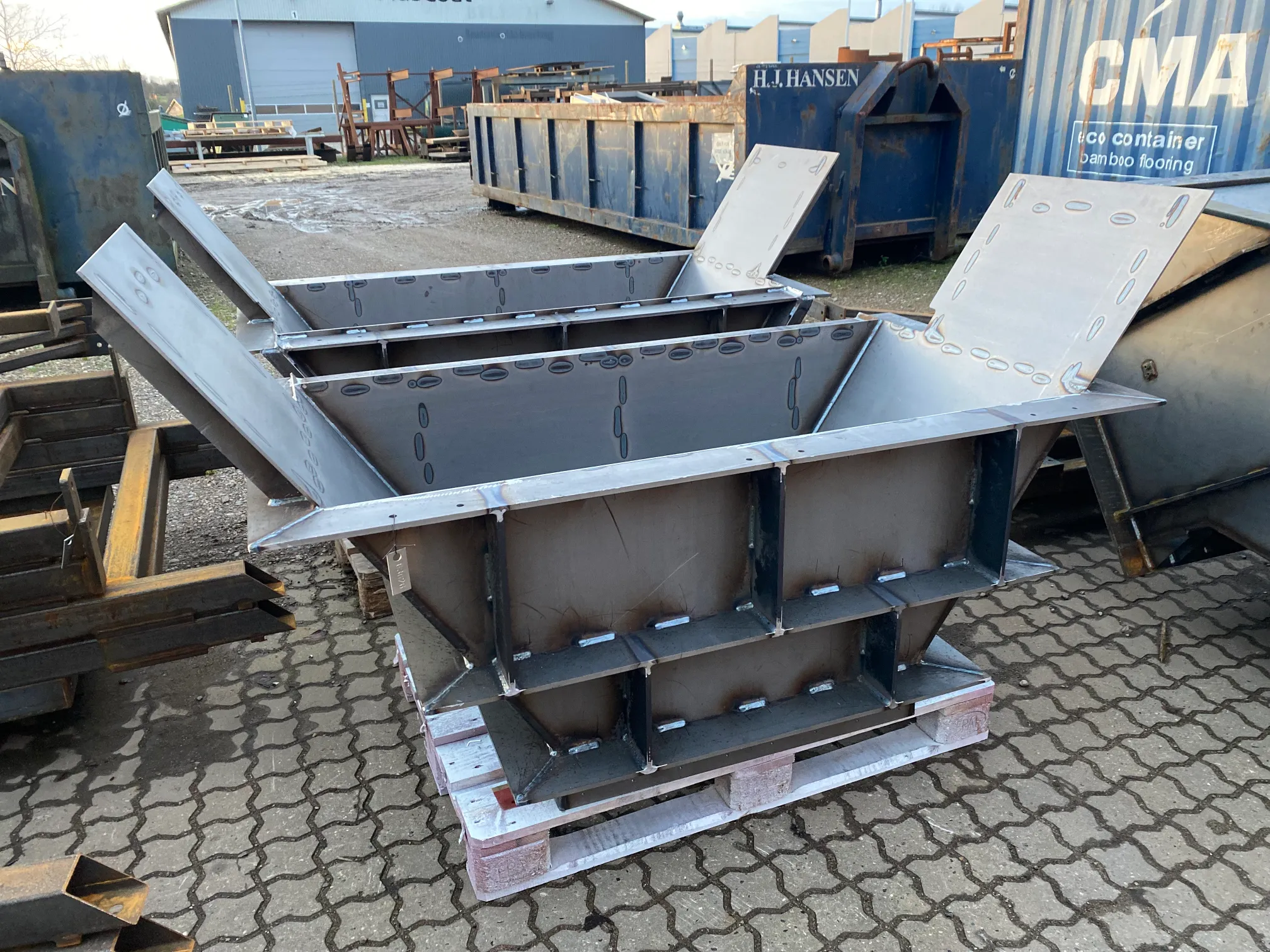 DS/EN ISO12944-C5M as well as MOTS and Norsok standards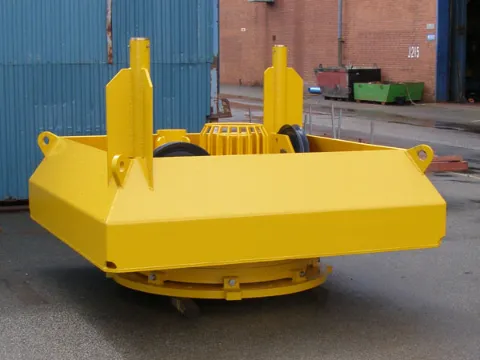 We get surface treated to DS/EN ISO12944-C5M as well as MOTS and Norsok standards, and all deliveries can be delivered with a measurement report if desired. In addition, FROSIO reports can also be created via external inspection.
If you're curious, you can read much more about our sub-processes / competencies
here
and you can read more about our general quality work and see which
certifications we have
here
.
You are more than welcome to contact us to see what we can do for you!
Examples of projects delivered by us can be found here
Flat rack approved by DNV GL
Maritime platform for ships
Offshore & Marine projects
We also offer services like these