Includes quality, occupational health and safety and the environment, with KAMI focusing on all of these areas.
Engineering and project delivery
We offer design, FEM calculation and CE marking.
Stainless steel and aluminum production
We offer sub-processes or complete constructions.
Production in mild steel and high-strength steel
We provide everything in sheet metal, welding and machine work.
Quality, health, safety, environment
Quality at KAMI means that our delivery meets your expectations!
A good working environment is crucial for us to deliver on our promises!
Our security needs to be of a high standard – and it is!
We care about the environment – and we document it in our Environmental Report!
Certifications and diplomas
See all of KAMI's certifications and diplomas below, click on the individual links to read more.
Quality management system
FPC (Factory Production Control) CE marking of mild steel and stainless steel structural steel
FPC (Factory Production Control) CE marking of aluminum structural steel
Quality assurance of welding work
The Danish Veterinary and Food Administration
Quality
Quality at KAMI means that our delivery meets your expectations!
KAMI is certified to ensure your quality requirements
Our certifications range from quality assurance of welding work for offshore welding, among others, to CE marking of structural steel in mild steel, stainless steel and aluminum, and overall quality is managed through our DS/EN ISO 9001:2015 quality management system.
In addition to supplying the general industry and the offshore and construction industry, we also supply a number of companies in the food industry, which is why we are naturally also approved by the Danish Veterinary and Food Administration.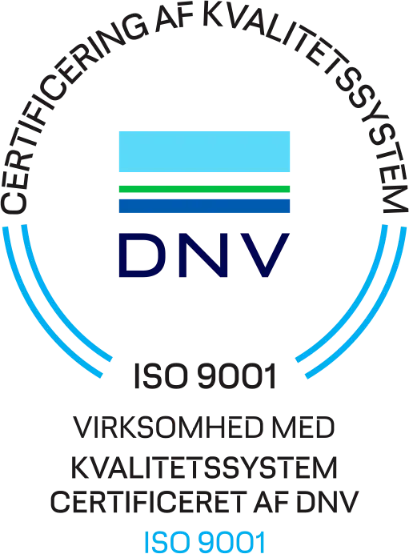 Health
Our security needs to be of a high standard – and it is!
KAMI will ensure a healthy and good working environment, both physically and mentally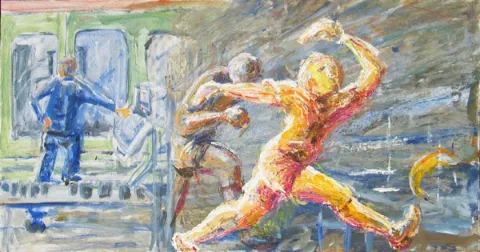 We value this highly as it is a prerequisite for our employees' well-being, which we consider essential for increasing efficiency, including low sick leave.
We measure and record sickness absence – and it's low when compared to statistics within our field of work!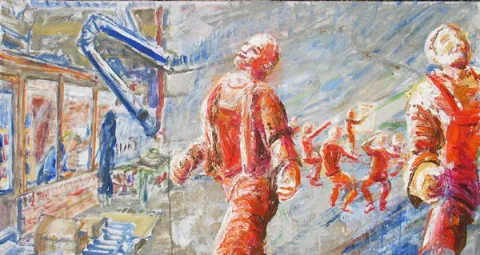 Health promotion and help with smoking cessation
In relation to the working environment, we continuously seek to implement health-promoting measures. For example, KAMI has a fruit scheme and an established health insurance that gives employees access to various treatments, such as chiropractor, physiotherapist and reflexology.
In addition, the medical referral scheme ensures quick access to a specialist or hospital. In addition to health insurance, we help potential smokers to quit smoking – in short, we take care of our employees as they are our most important asset!

Annual DHL race and social gatherings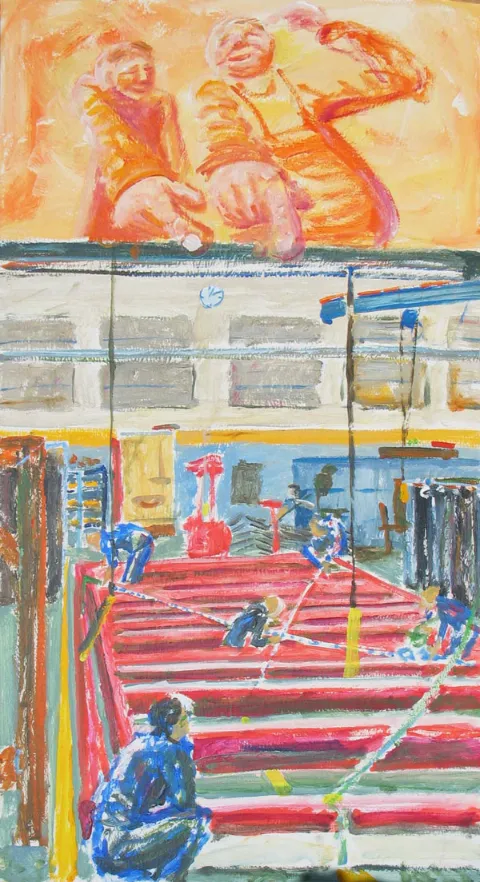 KAMI encourages employees to participate in the annual DHL run. This activity is not only considered to improve the physical health of employees, but is also seen as a wellbeing activity.
In addition to DHL races, there are joint social gatherings that are held to ensure unity across all our professional groups.
Safety
We care about the environment – and we document it in our Environmental Report!
Safety is a top priority at KAMI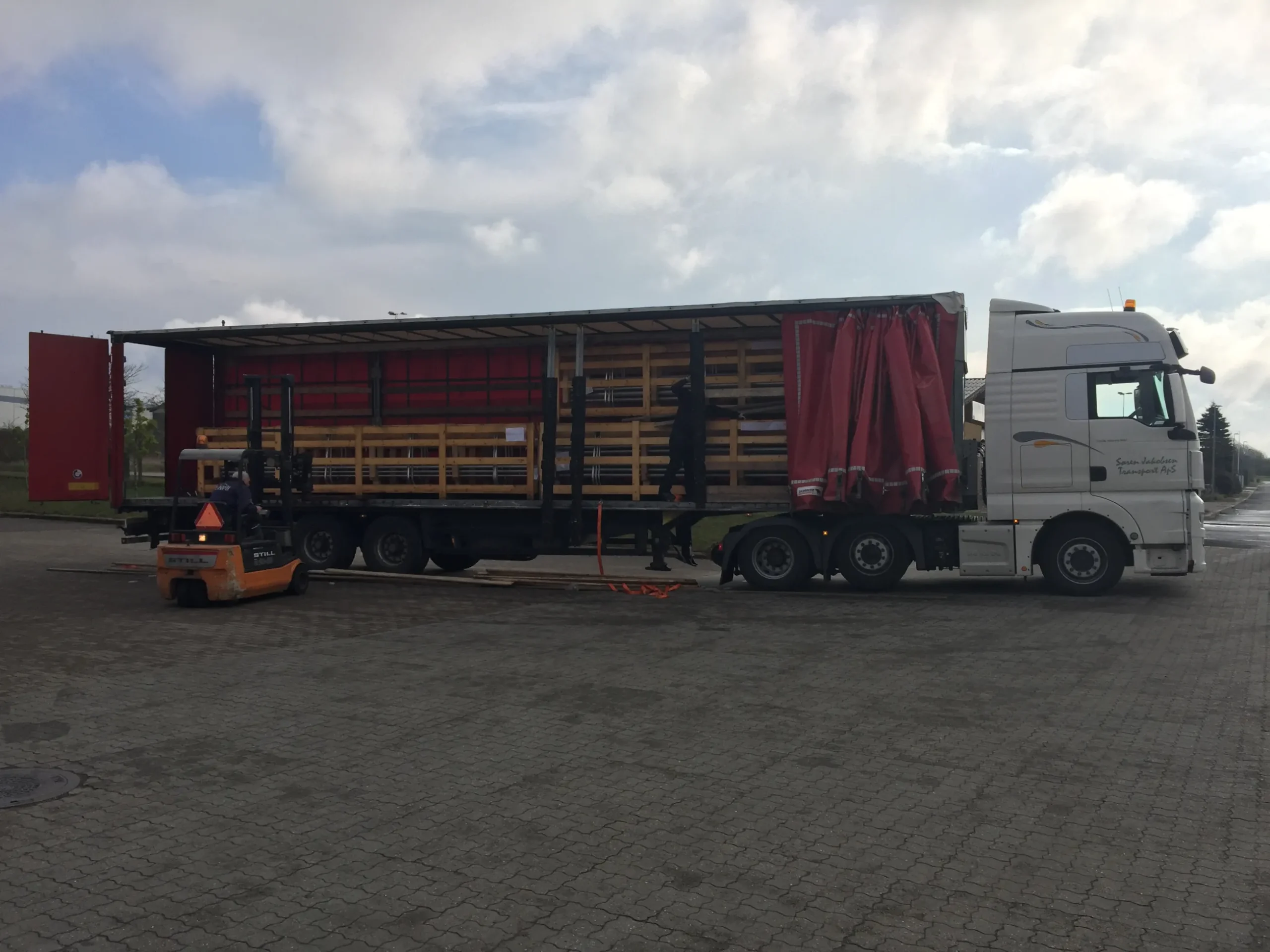 KAMI works according to the "Think First – Act Safely – Safety First" principle and naturally has a safety organization. Safety groups are responsible for the environment on a daily basis, including correct purchasing in relation to approved products / derived safety data sheets that KAMI wishes to use.
The safety committee adheres to all guidelines
The safety group includes the daily personnel manager and the person in charge of operations in the safety committee. We comply with all safety guidelines and work with Advidenz, an authorized occupational health and safety advisor. Several of our employees are trained in life-saving first aid – so we ensure that our employees are thoroughly trained – even if the accident happens outside our workplace!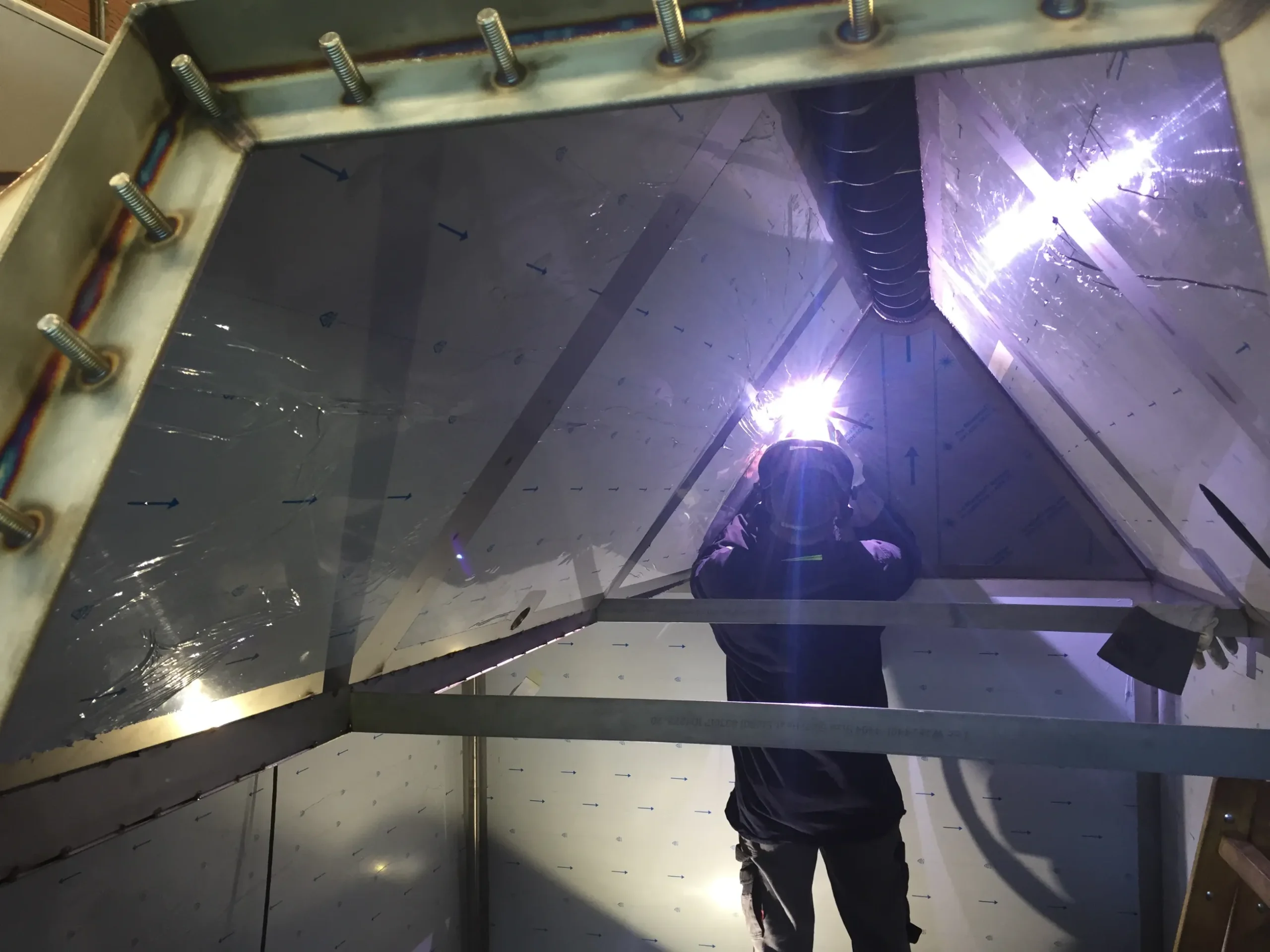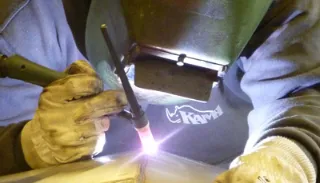 The necessary safety equipment is always present in the workplace and on assembly jobs, and KAMI's safety organization ensures that it is used correctly. In the event of an accident, a contingency plan has been developed and practiced, and is continuously updated through training.
KAMI works purposefully in the area of security to ensure:
Fewer accidents / injuries
Happier – and more motivated employees
Increased productivity / increased competitiveness
Greater customer satisfaction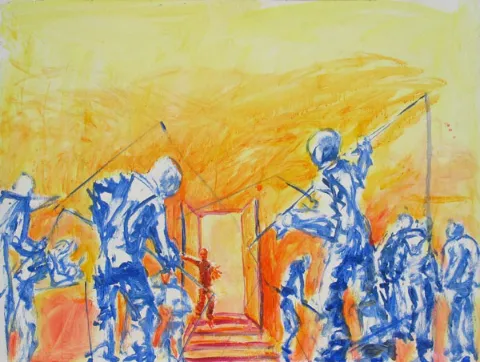 Environment
A good working environment is crucial for us to deliver on our promises!
KAMI wants to protect the environment
We are continuously working to minimize our environmental footprint, document it and comply with current environmental legislation.
We collaborate with our suppliers and the municipality
At KAMI, we do what we can to protect the environment! We are aware of the UN's 17 climate goals and in our daily lives we think a lot about how we can best take care of our surroundings. We do what we can to minimize transportation to and from our suppliers, and we manage the use of chemicals – just to name a few obvious areas of focus! Historically, we have submitted an environmental report to the former MiljøForum – in this report, which is based on an ISO 14001 certification, we have calculated waste and considered our climate footprint.
After the merger of the operating companies during 2021, it has been decided that we will resume this work – regardless of the fact that Miljøforum Fyn has unfortunately been closed down. We will largely act as if we were ISO 14001 certified, and we want open and honest communication with the municipality and other stakeholders. In connection with the merger of our operating companies at a shared address, we have also updated our environmental approval with the municipality.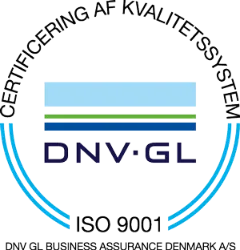 Below are excerpts from our environmental policies
We will stay up to date on environmental initiatives – and as a minimum, comply with relevant legislation and regulatory requirements
We want to ensure that the environmental authority values KAMI highly due to serious environmental work
We will maintain an open and constructive dialog with authorities, neighbors and other stakeholders about the company's environmental issues
In addition to the environment, we also work on our CSR efforts. We support the flexi-job scheme and have interns in our administration – just to name a few of the areas where we focus our CSR efforts!
Please contact us if you want to learn more about our environmental work – or our CSR efforts!
We work within Industry, Offshore & Marine, and Structural Steel
We deliver everything from small welded structures to large structures!
We also deliver small CNC machined parts – and nothing is too small!