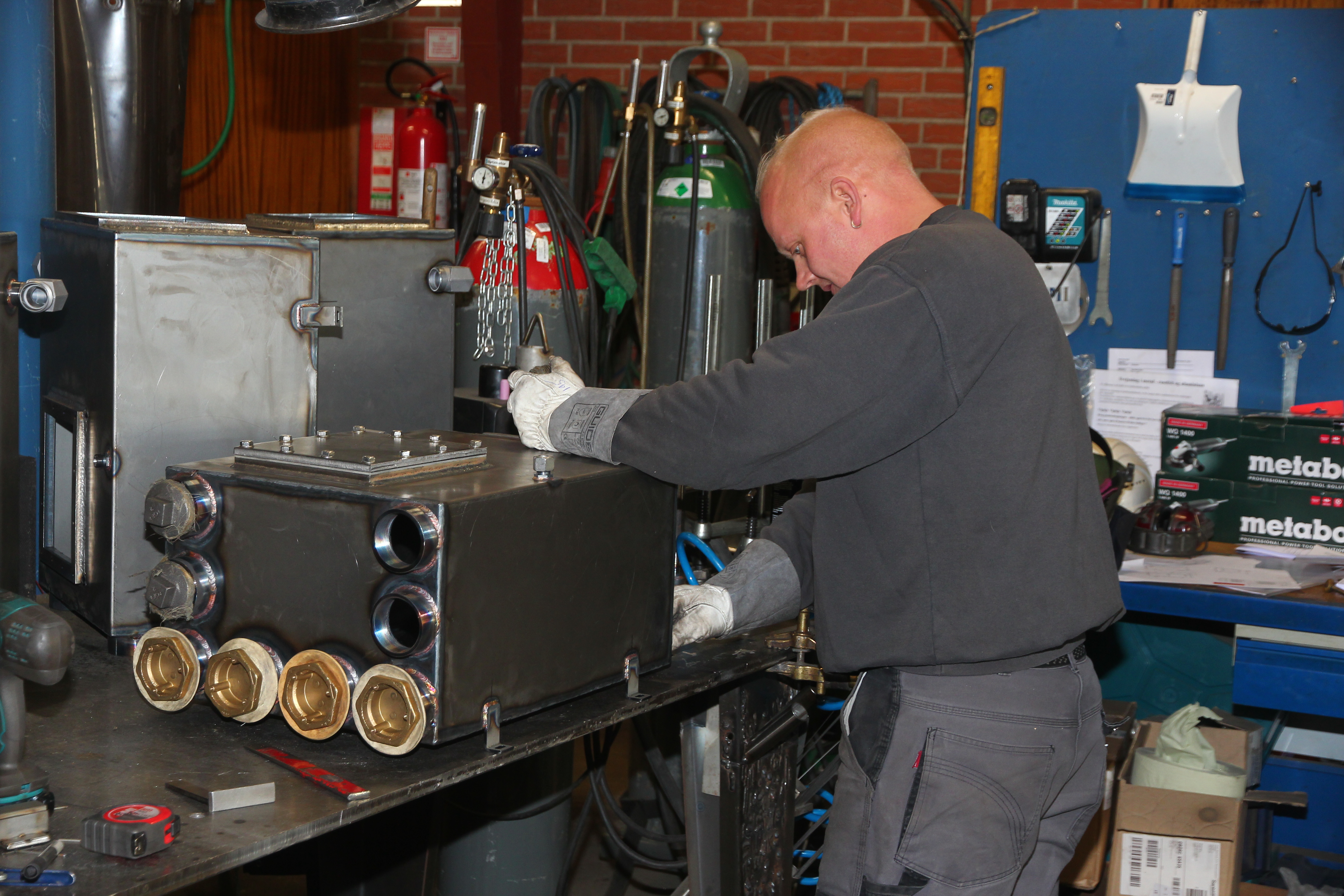 KAMI is your subcontractor in stainless steel and aluminum!
We do not have own products we need to produce – so we are only here for you as a customer.
We ensure quality control through our ISO9001: 2015 certification – and the combination of our flexibility and quality ensures that we meet your desired delivery time – in the desired quality!
We work in stainless and aluminum in separate facilities.
These are some of the processes we perform in stainless and aluminum:
Cutting with fine plasma / oxygen and gas: Our cutting table / area is 2.500 x 6.000 mm
Brake Work / Bending: Length: Up to 6.000 mm / 640 Ton
Rolling: Width: 2.000mm
Milling and drilling CNC (1.500 x 3.000 mm)
Robot welding – Table: 1550x1000mm / loading station max. weight 250 kg
Ceramic blasting of stainless steel and aluminum is done in-house
All kinds of painting and galvanizing (incl. documentation if needed) is performed by selected long term partners
KAMI pre assemble or install and test your projects on site if required
KAMI has functioned successfully as sub contractors in stainless steel and aluminum both home and abroad for  30 years.
We supply to a long list of well renowned companies, in particular within the food industry and the chemical industry, but in the last couple of years we have also produced to the furniture industry and the offshore industry.